Practice Brief 68

-- Topics: Equity Instruction
Keeping Climate Science Learning and Instruction Focused on Creating Solutions and Building Community Resilience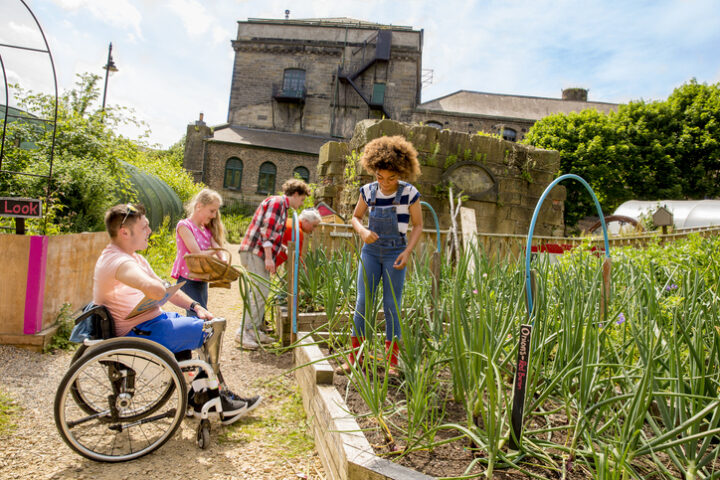 Authors:
ABBY RUSKEY, DEB MORRISON & PHILIP BELL
Reflection Questions
What community-based organizations, agencies, tribes or businesses might you approach and partner with for field-based, locally-relevant climate solutions learning?
How can you address the social and emotional dimensions of learning about climate science? How can you provide students with experiences for meaning-making and grief processing as it connects to taking action?
Things to Consider
Students' climate anxiety and despair can be mitigated by learning about collective and individual climate solutions. By making climate change feel personal, urgent, and close-to-home, students' values and identities change—and they take informed actions. This happens when teachers spend more instructional time on climate solutions than on decontextualized science. Spend 3/4 of instruction on exploring solutions.
Providing students with climate-solutions pedagogy and resources not only responds to their social-emotional needs, but also can enhance their academic achievement and life and job preparation. Climate science learning involves engaging in interdisciplinary, field- and project-based, experiential, collaborative learning. This approach results in higher student engagement in core subject area content and higher-order cognitive skill development, such as critical thinking and problem-solving. Solutions-centered action—like in the Multisolving Framework—engages youth in socially just caretaking of their local community.
Effective practices in climate science education focus on solutions. Instruction should: (1) be personally relevant and engaging, (2) build students' problem-solving skills and engineering design in the classroom and community, (3) help learners construct their own ideas, and (4) engage students with scientists to collect, analyze & apply data.


Attending to Equity
Communities of color are the most vulnerable to extreme weather events such as fires, flooding, and hurricanes. Toxic plants and facilities often reside in these communities, which are increasingly likely to be breached by fire and/or flood.
Students of color are underrepresented in environmental careers, such as green building or wind and solar research, manufacturing and maintenance.
Explore global climate change from the perspective of settler-colonialism. Disrupt climate change narratives—including those focused on solutions—that center on white saviorism and romantic narratives of hope.
In instructional efforts, focus on how non-dominant communities have developed solutions and built resilience in the face of climate change impacts. Focus on the perspectives, values, and goals held by the most impacted communities.


Recommended Actions You Can Take
---
ALSO SEE STEM TEACHING TOOLS
---
STEM Teaching Tools content copyright 2014-22 UW Institute for Science + Math Education. All rights reserved.
This site is primarily funded by the National Science Foundation (NSF) through Award #1920249 (previously through Awards #1238253 and #1854059). Opinions expressed are not those of any funding agency.

Work is licensed under a Creative Commons Attribution-ShareAlike 4.0 Unported License. Others may adapt with attribution. Funded by the National Science Foundation (NSF). Opinions expressed are not those of any funding agency.