Practice Brief 78

-- Topics: Instruction
Navigating the Political Dimensions of Climate Change Teaching and Learning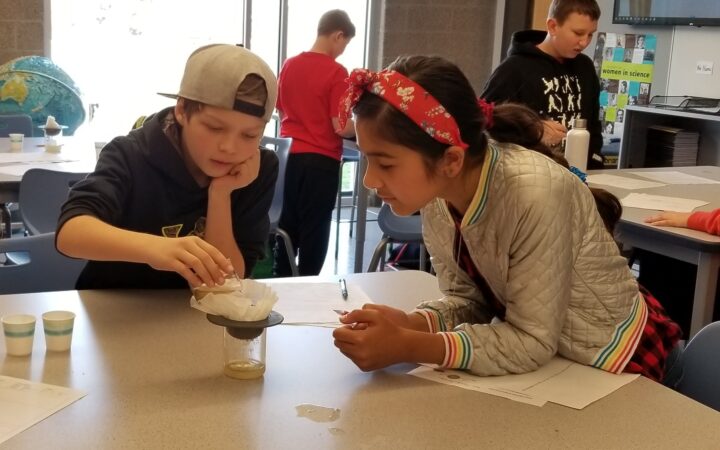 Why it Matters to You
Teachers should use socio-historical approaches in science teaching to help students develop a nuanced, complex understanding of global climate change.
District Staff & PD Providers should support students and educators to develop critical thinking by using scientific knowledge and practices in authentic local contexts impacted by climate change.
School Leaders should communicate with teachers, students, and families about the socio-historical nature of STEM, particularly about global climate change and the role of education in disrupting it.
What Is The Issue?
As educators consider teaching about global climate change, many express concern about the "political" nature of the subject. This concern is often rooted in a belief that STEM subjects—within which much of climate change learning is situated—are somehow apolitical or value-free in nature. To unpack these concerns, educators should explore: (1) How is STEM inherently political?, (2) What do we mean by "political" in the context of climate change learning?, and (3) How do we support youth in developing STEM knowledge and critical thinking practices—rather than imposing belief systems on young people?
Authors:
BY DEB L. MORRISON, BRIAN MACNEVIN & PHILIP BELL | AUGUST 2021
Reflection Questions
In what ways is the term "political" used to advance or hinder students from taking action in response to their learning about climate change?
How should students' own questions and learning about climate change lead them to engage with community beyond the school building?
Things To Consider
What do we mean by "political" when discussing climate change?
How do we develop shared STEM knowledge and critical thinking practices around climate change?
Attending to Equity
While all communities are impacted by climate change, some communities are being hit first and worst. Frontline communities are predominantly communities of color and/or those living in poverty. They often have less political power to impact the systemic changes needed to mitigate and adapt to the changing environment.
Explore climate change efforts by communities of color and Indigenous communities. Consider how you and your students can engage with and support these impacted communities—rather than studying them from afar.
With lower participation of historically marginalized peoples in the geosciences, the identification of pressing climate change impacts and the definition of solutions is likely not currently in the hands of those most directly affected. Helping young people feel they have a rightful presence in the science and engineering classroom can help change those trends.
Recommended Actions You Can Take
---
ALSO SEE STEM TEACHING TOOLS
---
STEM Teaching Tools content copyright 2014-22 UW Institute for Science + Math Education. All rights reserved.
This site is primarily funded by the National Science Foundation (NSF) through Award #1920249 (previously through Awards #1238253 and #1854059). Opinions expressed are not those of any funding agency.

Work is licensed under a Creative Commons Attribution-ShareAlike 4.0 Unported License. Others may adapt with attribution. Funded by the National Science Foundation (NSF). Opinions expressed are not those of any funding agency.