Practice Brief 85
Principals! Here's what you can do to foster equitable three-dimensional science learning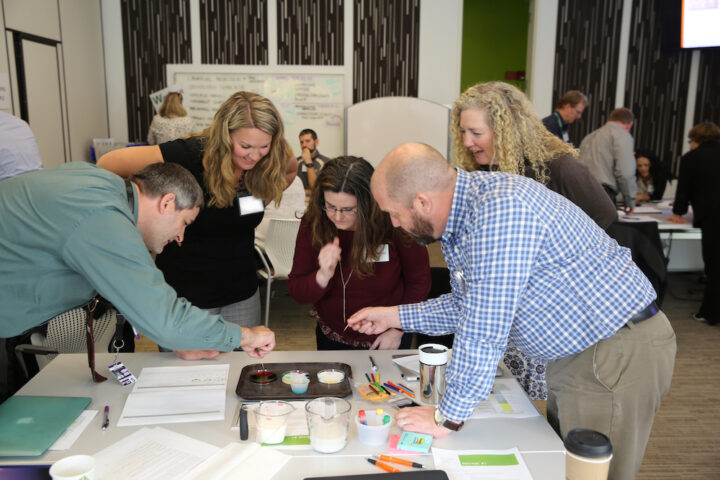 Why it Matters to You
Teachers should provide principals with resources such as this tool and this other resource to explore how best to support 3D science learning.
District Staff & PD Providers should dedicate time for content-specific professional development for principals, to enable them to lead the implementation of science instructional change in their buildings.
School Leaders should Increase their knowledge of 3D science learning and develop strategies to effectively lead the implementation of these changes in science instruction across their buildings—on their own & with others.
What is the Issue?
Authors:
By Tiffany Clark, Jennifer Eklund, Caroline Kiehle, Kim Klinke & Richard Sander | February 2022
Reflection Questions
As an instructional leader, what roles do you play in implementing equitable 3D science learning?
How prepared are you to lead implementation of 3D science learning in your school?
How could science learning walks help increase your knowledge of 3D science learning? How would you approach engaging in them?
Things to Consider
Attending to Equity
The NRC Framework calls for each student to be be provided with opportunities to learn and engage in science and engineering, resources and teachers that support and motivate learning, and adequate time for science learning. Principals are key gatekeepers at every aspect of this vision and therefore play an essential role in answering this call. Their deeper understanding of 3D science learning allows them to set culture, shift policy, direct resources, and lead for quality 3D science instruction in more informed and purposeful ways. When principals take an active role as instructional leaders for 3D science learning, their vision for student learning within and across the disciplines changes the experience and opportunities in their school.
Recommended Actions You Can Take
---
ALSO SEE STEM TEACHING TOOLS
---
STEM Teaching Tools content copyright 2014-22 UW Institute for Science + Math Education. All rights reserved.
This site is primarily funded by the National Science Foundation (NSF) through Award #1920249 (previously through Awards #1238253 and #1854059). Opinions expressed are not those of any funding agency.

Work is licensed under a Creative Commons Attribution-ShareAlike 4.0 Unported License. Others may adapt with attribution. Funded by the National Science Foundation (NSF). Opinions expressed are not those of any funding agency.