Practice Brief 43

-- Topics: Background Implementation
Why Do We Need to Teach Science in Elementary School?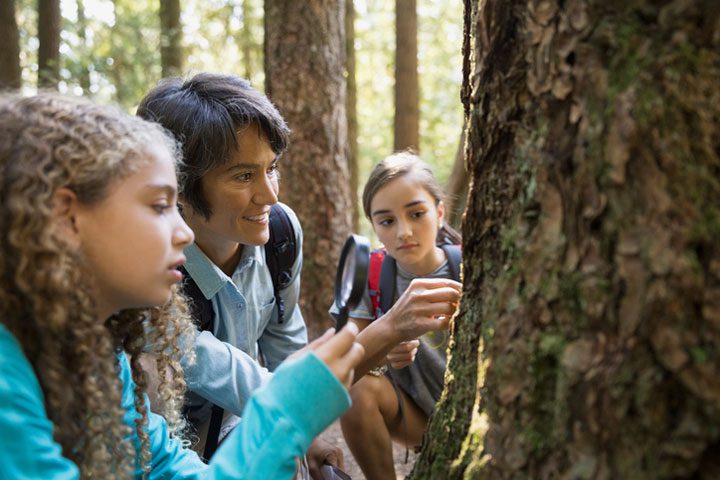 Why It Matters To You
Teachers should support extended 3D investigations in elementary education for all students (e.g., by not allowing students to be pulled out during science). Keep images of science broad.
District Staff & PD Providers should support elementary teachers in teaching science and school-building administrators in supporting science instruction.
School Leaders should resource and support teams of elementary teachers by giving them ample time and materials to teach science.
What Is The Issue?
Our future depends on a public that can use science for personal decision-making and to participate in civic, political, and cultural discussions related to science. Though we have national goals for science education, science is often pushed to the side—particularly at the elementary school level. There are multiple reasons for science to be a core part of elementary school learning. It can support: (a) development of a knowledgeable citizenry, (b) meaningful learning of language and mathematics, (c) wonderment about how the natural world works, and (d) preparation for STEM-related careers.
Authors:
JULIE CAFARELLA, AMBER MCCULLOCH & PHILIP BELL - JANUARY 2017

Reflection Questions
Do you view ELA and math instructional time to be at odds with the teaching of science? Have you considered integrating ELA and math into science investigations?
On average, how many science instructional minutes do your students receive each week? 300? 150? 30? Fewer? What factors shape that quantity?
What concrete steps need to happen in order for you to improve your science teaching?
Things To Consider
Attending to Equity
Recommended Actions You Can Take
---
ALSO SEE STEM TEACHING TOOLS
---
STEM Teaching Tools content copyright 2014-22 UW Institute for Science + Math Education. All rights reserved.
This site is primarily funded by the National Science Foundation (NSF) through Award #1920249 (previously through Awards #1238253 and #1854059). Opinions expressed are not those of any funding agency.

Work is licensed under a Creative Commons Attribution-ShareAlike 4.0 Unported License. Others may adapt with attribution. Funded by the National Science Foundation (NSF). Opinions expressed are not those of any funding agency.