Practice Brief 62

-- Topics: Instruction Equity Practices Implementation
What does subject matter integration look like in elementary instruction? Including science is key!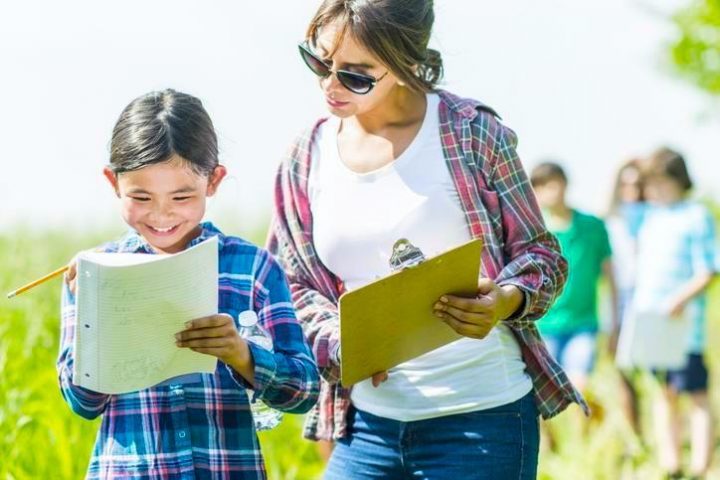 Why It Matters To You
Educators at all levels should be aware of educational standards across subjects and be able to make meaningful connections across the content disciplines in their teaching.
District staff & PD Providers should consider how to provide professional development that allows teachers to experience exemplars and facilitate the design of integrated lessons.
School leaders should support teachers in integrated teaching by authorizing relevant professional learning experiences and setting expectations for integrated lessons.
What is the Issue?
We do not live in disciplinary silos so why do we ask children to learn in that manner? All science learning is a cultural accomplishment and can provide the relevance or phenomena that connects to student interests and identities. This often intersects with multiple content areas. Young children are naturally curious and come to school ready to learn science. Leading with science leverages students' natural curiosity and builds strong knowledge-bases in other content areas. Science has taken a backseat to ELA and mathematics for more than twenty years. Integration among the content areas assures that science is given priority in the elementary educational experience.
Authors:
BY LYDIA HILL, ANTHONY BAKER, MEGAN SCHRAUBEN, ANNE PETERSEN, AMBER MCCULLOCH, KATHY RENFREW, MARSHA WINEGARNER, CARLA ZEMBAL-SAUL, MEGAN CANNON | OCTOBER 2019
Reflection Questions
Reflect on an authentic project you know well. What were the range of disciplinary knowledges and practices involved with accomplishing it?
What examples of integrated disciplinary learning experiences are already present in your context that can be leveraged?
How can you arrange professional learning to support teachers in planning for and using integrated lessons?
Things to Consider
Attending to Equity
Recommended Actions You Can Take
---
ALSO SEE STEM TEACHING TOOLS
---
STEM Teaching Tools content copyright 2014-22 UW Institute for Science + Math Education. All rights reserved.
This site is primarily funded by the National Science Foundation (NSF) through Award #1920249 (previously through Awards #1238253 and #1854059). Opinions expressed are not those of any funding agency.

Work is licensed under a Creative Commons Attribution-ShareAlike 4.0 Unported License. Others may adapt with attribution. Funded by the National Science Foundation (NSF). Opinions expressed are not those of any funding agency.